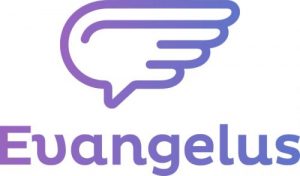 The Easiest Way to
Message More People
Connect to Your Parish Via
EMAIL TEXT APP SOCIAL WEB
Receive parish news through email, text, app, social media,
and the website with the only Catholic communication tool
that makes it easy: Evangelus
Community Choice Award Nominations
Community Choice Award Nomination

As part of our Parish Gala, we be announcing two community awards. The first is our Discipleship Award. The winner of this award will be selected through nominations from our parish community and announced at the Gala.

The Discipleship Award will go to someone in our parish community who regularly gives of their time and talent, lives a Christ-centered life, and invites others to share in a relationship with Christ. OLC has many disciples.

Please fill out the form below to nominate someone in our community. You may nominate more than one person. Please fill out a separate form for each nominee.

Sponsorship Opportunities are still available!
Individual tickets will go on sale later this summer. Sponsorships are the best way to promote your business or secure a table for you and your friends. 
All sponsorships and tickets must be in no later than September 1. Late purchase request will not be honored. Please order your sponsorships ASAP.
Seating is limited!
Tickets include, two course meal, dessert, and unlimited beer and wine for most of the night. A cash bar will be available for cocktails and the last portion of the evening.
Music and dancing will conclude the event and award presentations.