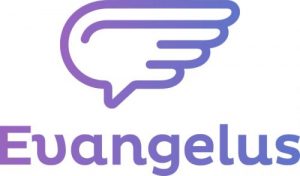 The Easiest Way to
Message More People
Connect to Your Parish Via
EMAIL TEXT APP SOCIAL WEB
Receive parish news through email, text, app, social media,
and the website with the only Catholic communication tool
that makes it easy: Evangelus
FAQ & Important Auction Information
BIDDING PADDLE TICKETS | $30

Q: Who benefits from the funds raised?

A: Everyone! The Our Lady of Consolation Education Foundation supports Catholic education opportunities for people of all ages right here at OLC.
Q: What do I get with a Bidding Paddle Ticket?

A:  Your $30 bidding paddle gets you into the online auction, along with event swag while supplies last!
Q: How do I buy the bigger "Chance to Win" items like the quad and Peloton?

A: Those are raffle items within the auction. They are called "Fixed Price Items" on the auction site. You can purchase as many "chances" as you would like. We will close bidding on these items at 8:00 PM and draw the winners live on Facebook.

Q: I bought a ticket. How do I get my swag?

A: Stop by the Sip & Stroll to pickup your free gift or pick them in the parish office during the day on Friday. 
Q: What is the Sip & Stroll?

A:
This is a preview night to come browse items the night before the auction. We will be in the Guadalupe Room from 5:00-7:00 PM. There is no charge. Come take a look and enjoy a drink on us!
Q: Can I still turn in my cash raffle tickets?

A: Yes! Please turn in your cash prize raffle tickets to any office this week until Noon Friday.


Q: I still have questions. Who do I ask?

A: Please email: fundraising@olcparish.net
You are receiving this message because you are a member Our Lady of Consolation Parish & School. If you do not wish to receive these messages please email us at