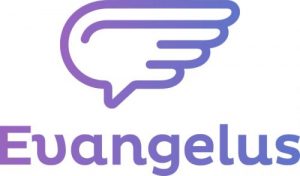 The Easiest Way to
Message More People
Connect to Your Parish Via
EMAIL TEXT APP SOCIAL WEB
Receive parish news through email, text, app, social media,
and the website with the only Catholic communication tool
that makes it easy: Evangelus
January Prolife Events
Exposition for the Protection of the Unborn

Saturday, January 22 | 3:00-4:30 PM

On Saturday, January 22 from 3:00-4:30 PM, exposition will be taking place in the Sanctuary. Please join us as we pray for the protection of unborn children and an end to abortion. An opportunity for reconciliation will also be taking place during the same time of exposition.
Following exposition and reconciliation we invite you to stay and pray the rosary before the 5:00 PM Mass.
Roe v. Wade and the March for Life

On January 22, 1973, the United States Supreme Court passed the Roe v. Wade decision that legalized abortion in all 50 states. For 49 years, this ruling has made abortion become easily accessible through America during any stage of pregnancy.
Every year on the anniversary of Roe v. Wade is the March for Life in Washington D.C.. The March for Life is an inspiring, peaceful, vibrant, and joy-filled rally of women, men, young people, and children from all across the country. Learn more about the 2022 March for Life in the button below.
Candle Distribution January 15-16

"A Light in the Darkness"
48 years of legalized baby killing in our country.  Not polar bears, whales or seals; human beings.  Over 60,000,000 preborn children over the span of 48 years.  Thousands every day.  You can light a candle for them the night before the Anniversary of Roe v Wade and let it shine on your front porch or in your window to show your solidarity for the prolife movement.
Luminaria candles will be offered the weekend of January 15-16 to be lit on the evening of January 21. A freewill offering will be taken. Please consider lighting one for our precious preborn children to keep their memory alive.
Sticker Distribution January 15-16

Prolife Brand is a grassroots movement initiated by pair of OLC parishioners. They will be passing out stickers and information on the weekend of January 15-16 in support of the Prolife Movement.
A freewill offering will be available. Learn more about the Prolife Brand on their website, including tools you can use to help advocate for unborn children.