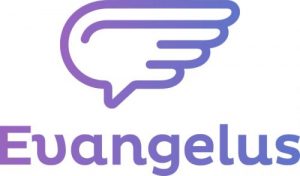 The Easiest Way to
Message More People
Connect to Your Parish Via
EMAIL TEXT APP SOCIAL WEB
Receive parish news through email, text, app, social media,
and the website with the only Catholic communication tool
that makes it easy: Evangelus
Join us for Divine Mercy Sunday at 3 PM Today!
Divine Mercy Holy Hour Today at 3 PM
Please join us for our Divine Mercy Holy Hour
at 3 PM today!
Eucharistic Adoration and Exposition will begin at 2:50 PM.
Father Dominic will be hearing confessions during the Holy Hour.
A plenary indulgence may be obtained on Divine Mercy Sunday. Please click the link below for more information.