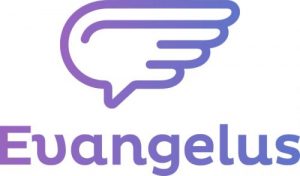 The Easiest Way to
Message More People
Connect to Your Parish Via
EMAIL TEXT APP SOCIAL WEB
Receive parish news through email, text, app, social media,
and the website with the only Catholic communication tool
that makes it easy: Evangelus
Parish & Community Updates 10/26
EXPOSITION & BENEDICTION
FRIDAY, OCTOBER 27 | 4:00 – 5:00 PM
The Holy Father has asked all Catholics to join together in prayer, fasting, and penance for peace and reconciliation in the Holy Land and the world on Friday, October 27.
Please join us for Eucharistic Exposition and Benediction in the church from 4:00 – 5:00 PM tomorrow. 
Mary, Queen of Peace, pray for us! 
ALL SAINTS/ALL SOULS DAY MASSES
NOVEMBER 1 & 2
Please join us for Mass on All Saints and All Souls Day!
On All Saints Day, a great number of first and second class relics of the Saints will be available for veneration at both Masses. Relics include the True Cross, Veronica's Veil, the Veil of Our Lady, the Cloak of St. Joseph, St. Jude, St. Therese, St. Francis of Assisi, St. Padre Pio, St. John Paul II, St. Teresa of Calcutta, & many more! 
As a reminder, All Saints Day is a Holy Day of Obligation. 
PARENTING SERIES: 
THE REAL PRESENCE IN THE EUCHARIST WITH FATHER DOMINIC
THURSDAY, NOVEMBER 16
IT'S BACK!
HEARTS AND HOLLY BAZAAR
SATURDAY, NOVEMBER 18
ADVENT BY CANDLELIGHT 
FRIDAY, DECEMBER 1
You are receiving this message because you are a member Our Lady of Consolation Parish & School. If you do not wish to receive these messages please email us at