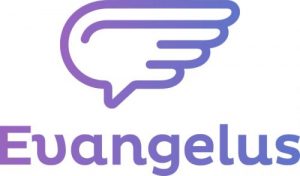 The Easiest Way to
Message More People
Connect to Your Parish Via
EMAIL TEXT APP SOCIAL WEB
Receive parish news through email, text, app, social media,
and the website with the only Catholic communication tool
that makes it easy: Evangelus
Parish & Community Updates
Requiem Masses and Epiphany Vespers in honor of Pope Benedict XVI
Requiem Masses:
Thursday, January 5
9:00 AM & 6:00 PM
Please join us for special Masses offered for Pope Benedict XVI on Thursday- the day of his funeral in Rome.
Before the 9:00 AM Mass, OLC School students will lead the Rosary beginning at 8:45 AM.
Epiphany Vespers in honor of
Pope Benedict XVI
Sunday, January 8 | 5:30 PM
Please join us Sunday evening for the Epiphany Vespers in observance of the Novendiales. Fr Danny will provide a homily on Pope Benedict's life and work.
Saturday January 14 | 10:00 AM
This training is available to anyone that wants to become a Lector. Existing Lectors that took the training this Fall do not need to attend. Any existing Lectors that missed that training should attend.
Sunday, January 15 | after both Masses
There are still Knights Pies left!
Please pick them up at the Holy Family Center parking lot doors this weekend!
You are receiving this message because you are a member Our Lady of Consolation Parish & School. If you do not wish to receive these messages please email us at