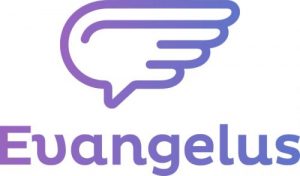 The Easiest Way to
Message More People
Connect to Your Parish Via
EMAIL TEXT APP SOCIAL WEB
Receive parish news through email, text, app, social media,
and the website with the only Catholic communication tool
that makes it easy: Evangelus
Parish & Community Updates
The Installation Mass will also be livestreamed on our Facebook page for anyone who cannot attend in-person. The livestream will begin shortly before 11:00 AM.
Catholic Schools Week
Pancake Breakfast
Calling all high school teens grades 9th-12th! You are invited to join us for a day retreat on Saturday, February 4! 
For more information or if you have questions, please contact Josh in Faith Formation at jhanson@olcparish.net
Thank You
from the OLC Giving Tree
Because of all your wonderful generosity to The Giving Tree; 80 children were sponsor for a year to school in Haiti, The Consolata Sisters in Ethiopia, received a generous donation, as well as the Consolata Sisters in Belmont. The seminarians received gas cards and the Carmelite nuns received bouquets of grocery cards. 12 families were gifted with love and generosity. Every family was overcome with joy and love, and were very thankful to all here at our parish of Our Lady of Consolation church. North Kent Connect was able to give 100 children gifts as well as 100 children at HELP Pregnancy Crisis Aid. We the Giving Tree ministry are in awe of your response to the people in need and are grateful to all of you, it truly is a privilege and a gift to serve in this ministry. 
Every Thursday in the church | 7:00 PM
All women of the parish are invited to come to the Millions of Monica's hour of prayer on Thursday evenings at 7 pm here at OLC in the church. This is a quiet contemplative time of prayer where we join together as mothers, grandmothers, aunts, godmothers and friends. We come together to pray for our children who have left the Church and also for our children who are trying to remain strong in their Catholic faith in a struggling world. This is not a support group but an hour of prayer in solidarity with other women. No need to sign up, come as you are. 
You are receiving this message because you are a member Our Lady of Consolation Parish & School. If you do not wish to receive these messages please email us at