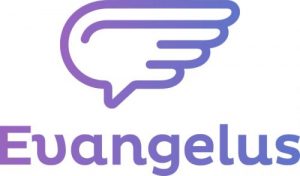 The Easiest Way to
Message More People
Connect to Your Parish Via
EMAIL TEXT APP SOCIAL WEB
Receive parish news through email, text, app, social media,
and the website with the only Catholic communication tool
that makes it easy: Evangelus
Parish & Community Updates
Friday, June 10 | 9:00 AM

Join us for OUTDOOR MASS as we conclude the last day of school for OLC!
Please bring you own lawn chair. Mass will be held in the new school parking lot. Please park in the south parking lot by the parish office and walk up the sidewalk. All are welcome!
Updated Daily Mass Schedule

Corpus Christi Procession

Sunday, June 19
Immediately following the 11:00 AM

The Solemnity of the Most Holy Body and Blood of Christ, also known as Corpus Christi, witnesses to our belief of the real presence of Jesus in the Eucharist.
All are welcome to join this beautiful tradition. The procession will go around the church property with stops at four altars for Scripture readings, prayer, and hymns.
Total Consecration to Jesus through Mary

Monday, June 20
Mass @ 6:00 PM
with Consecration Prayers and Holy Hour immediately following

Please join us for the Parish-Wide Consecration on the feast of our patroness, Our Lady of Consolation.
Mass, prayers, and Holy Hour will take place in the church. All are welcome.
Your generous support funds essential diocesan ministries that support our seminarians, provide training for teachers and faith formation staff, and brings assistance to our brother and sisters in need.
To date, 381 families have pledged $251,505. This means we have an OVERAGE of $10,898! The amount raised over our goal is returned to the parish.
Great work, OLC!
You are receiving this message because you are a member Our Lady of Consolation Parish & School. If you do not wish to receive these messages please email us at