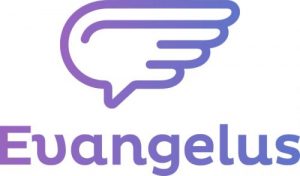 The Easiest Way to
Message More People
Connect to Your Parish Via
EMAIL TEXT APP SOCIAL WEB
Receive parish news through email, text, app, social media,
and the website with the only Catholic communication tool
that makes it easy: Evangelus
Parish Gala & 50th Anniversary Celebration
We are excited to announce this exciting new event for our parish!

We are kicking off our
1st Annual Parish Gala with a
50th Anniversary Celebration!

Join us for an evening out with a two course plated dinner, parish history presentation, community awards, paddle raise for the OLCEF, and end the night with music and dancing.

Sponsorship Opportunities are now available!
Levels SILVER and up will get you a full table for 10 people!
Seating is limited and is expected to sell out!
Individual tickets are not available at this time.

The Parish Auction will continue to be a virtual event with added features in 2023. Sponsorship Opportunities will only be available for the Parish Gala and will not be offered at the Parish Auction.