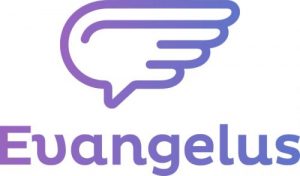 The Easiest Way to
Message More People
Connect to Your Parish Via
EMAIL TEXT APP SOCIAL WEB
Receive parish news through email, text, app, social media,
and the website with the only Catholic communication tool
that makes it easy: Evangelus
Parish-Wide Consecration to Jesus Through Mary
Parish-Wide Consecration to
Jesus through Mary Begins May 19

We are excited that you will be joining us for our parish-wide consecration to Jesus through Mary! The preparation will begin next Thursday, May 19 and end on June 20, the feast of our patroness, Our Lady of Consolation.
Consecration books are still available in the back of the narthex on the welcome desk. These books were provided through a grant from the OLCEF.
May 19 Exposition & Benediction 
Please join the community anytime from 5-8 PM for Eucharistic Exposition & Benediction as we kick off the consecration. 
What is the Consecration?
Through the 33 days, you are giving yourself totally to Mary – heart, mind, and soul – in order to bring you to her Son, Jesus. She may also use you in her battle against Satan. This consecration allows Mary free reign in your life to make you holy as she assists you, through the Holy Spirit, to conform you to her virtues and to use your prayers, sacrifices, & sufferings for the greater glory of God.
Introduction to the Consecration
Prior to May 19, we invite you to read the Introduction
beginning on pages 3-11.
Daily Exercises
Day 1 begins on page 22. The daily spiritual exercises include the Prayer to the Holy Spirit, a brief Scripture reading, a quote from the writings of St. Louis de Montfort, one meditation question, the Prayer to Jesus Living in Mary, and the Sub Tuum prayer. 
Weekly Communication 
Each week, we will send a message explaining the focus as we move through the preparation. The first 12 days of preparation will focus on Renunciation of the World. Then, it will focus on Knowledge of Self, Knowledge of Mary, and finally Knowledge of Jesus Christ.
If you have any questions, please contact
Josh in the Faith Formation Office.
jhanson@olcparish.net or 616-866-2577, ext. 210
To Jesus through Mary!