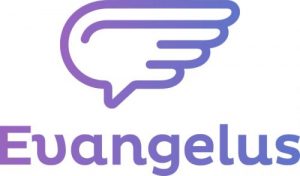 The Easiest Way to
Message More People
Connect to Your Parish Via
EMAIL TEXT APP SOCIAL WEB
Receive parish news through email, text, app, social media,
and the website with the only Catholic communication tool
that makes it easy: Evangelus
Thirty-Fourth Week in Ordinary Time
Thirty-Fourth Week in Ordinary Time

Scroll down to check out what's going on around the parish this week!
We are so thankful to all the parishioners and community of Our Lady of Consolation. OLC's Church and School are constantly growing and outpouring their love for Our Lord. May God bless you during this time of thanksgiving!
Please join us for Mass on Thanksgiving Day at 9:00 AM.
In celebration of the Thanksgiving holiday, all parish offices will be closed Thursday and Friday November 25-26.
Begins Sunday, November 28

Our Lady of Consolation invites you to join us as we enter the Advent Season. All parishioners have access to FREE RESOURCES to help prepare their hearts, minds, and souls for the coming of Our Lord, Jesus Christ.
Along with these resources, OLC is offering additional reconciliation opportunities and an Advent Series with Father Dominic. Please view the Advent Brochure for more information.
Click the button below to view OLC's 2021 Advent Brochure and our website.
We are very excited to begin this journey of preparation with you!
Monday, December 6 | 4:00PM-6:00PM

Join us at the Corner Bar for OLC's Faith Formation Fundraiser! Use the voucher at the top for 15% of your bill to profit Faith Formation Program.
Fr. Loc is taking on the Hot Dog Challenge! Please make your initial pledge online and submit your pledge payment after the event!
Click the button below to make your online pledge and download the voucher for Corner Bar!
Our parishes, schools and ministries are about the important work of outreach, community involvement, evangelization, pastoral care, formation, and education. Your support helps us continue to pass on the faith and respond to Christ's call of missionary discipleship. #GiveCatholicWM on #GivingTuesday!
Donate to OLC and OLC School from midnight to 11:59 p.m. on Nov. 30 with the button below!
Upcoming Ministry Meetings

Nourish for Caregivers Support Group

Monday, November 29 | 7:30 PM | Elizabeth Ann Seton Room
Women of Our Lady Book Study

Tuesday, Nov 30 | 8:45AM & 8:00PM | Kateri Lodge
Thursday, December 2 | 6:00 AM | Holy Family Center
Friday, December 3 | 10:00 AM | Guadalupe Room
& Follow Us on Social Media!