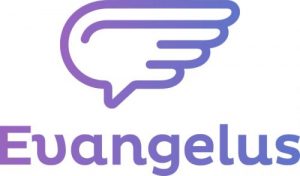 The Easiest Way to
Message More People
Connect to Your Parish Via
EMAIL TEXT APP SOCIAL WEB
Receive parish news through email, text, app, social media,
and the website with the only Catholic communication tool
that makes it easy: Evangelus
This Weekend in Our Parish
Signups for OLC's Day-To-Pray

After All Masses | October 9-10

Signups for OLC's Day-To-Pray at the abortion clinic in Grand Rapids are happening this weekend! Time slots are available from 7AM-7PM for Monday, October 18! Please visit the signup tables in the Narthex for more information.
Benediction and Exposition will be held at 9:30AM-10:30AM and 6:30PM-7:30PM on October 18. We ask that all of those who cannot attend the Grand Rapids site will join us at OLC to pray for the unborn. 
Knights of Columbus Weekend

Hot Dog Dinner & Movie Night

On Saturday, October 9th the Knights of Columbus will be holding a hot dog dinner after the 5:00 mass. In addition, the hot dog dinner will be followed by a movie night complete with popcorn and refreshments; The movie Risen will be played for all to watch.
On Sunday, October 10th the Knights of Columbus will be hosting a breakfast after each mass. All are welcome.
All free-will donations for these events will go to the
Knights of Columbus Charity Fund.
Sunday, October 10 | 8:00AM-12:30PM

Join us in the Guadalupe Room on Sunday, October 10th to receive your flu vaccine! We can vaccinate from the age of 8 years old and up and we will have the regular flu vaccine and the FluAd for parishioners 65 and older.
& Follow us on Social Media!