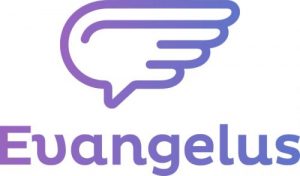 The Easiest Way to
Message More People
Connect to Your Parish Via
EMAIL TEXT APP SOCIAL WEB
Receive parish news through email, text, app, social media,
and the website with the only Catholic communication tool
that makes it easy: Evangelus
Twenty-Eighth Week in Ordinary Time
96
<!–

<!–
Twenty-Eighth Week in Ordinary Time

Scroll down to check out what's going on around the parish this week!
Saturday, October 16 | 10:00AM

The Knights of Columbus will be hosting a public Rosary on October 16th in the grassy area by the Rockford Dam in honor of Respect Life Month. This will be held rain or shine at 10:00 AM. All are welcome. Let's make our plea heard with a multitude of voices asking our Mother Mary to intercede for us to protect ALL life.
Important Upcoming Dates:

<!–
<!–
Benediction and Exposition will be held in the Sanctuary at 9:30AM-10:30AM & 6:30PM-7:30PM on October 18. If you are not able to make it to the Grand Rapids abortion clinic, we ask you to please join us in prayer at OLC.
Click the button below to view more of Respect Life Month on our website!
Begins Wednesday, October 13 | 6:00PM-8:30PM

Adult Choir Rehearsal will begin on Wednesday, October 13. Please contact Mary Harkema with your planned attendance – mharkema@olcparish.net
Tuesday, October 19 | 1:00PM-7:00PM

The October blood drive is coming up soon! Sign up below to secure your time-slot!
Wedding Anniversary Mass Photos

On Sunday, October 10th, Bishop Walkowiak celebrated the Wedding Anniversary Mass for couples at the Cathedral. If you or someone you know attended this Mass, you can click the button below to view the photos!
To download an image: click the selected image, then press the download arrow in the bottom right corner.
& Follow Us on Social Media!

<!–