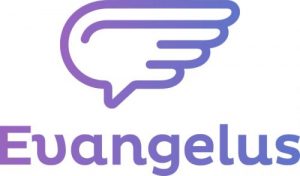 The Easiest Way to
Message More People
Connect to Your Parish Via
EMAIL TEXT APP SOCIAL WEB
Receive parish news through email, text, app, social media,
and the website with the only Catholic communication tool
that makes it easy: Evangelus
Twenty-Seventh Week in Ordinary Time
Twenty-Seventh Week in Ordinary Time

Scroll down to check out what's going on around the parish this week!
Important Upcoming Dates:

Click the button below to view more of Respect Life Month on our website!
Begins Wednesday, October 13 | 6:00PM-8:30PM

Adult Choir Rehearsal will begin on Wednesday, October 13. The practice for October 6 has been canceled. Please contact Mary Harkema with your planned attendance and any questions: mharkema@olcparish.net
Knights of Columbus Events

Hot Dog Dinner & Movie Night

On Saturday, October 9th the Knights of Columbus will be holding a hot dog dinner after the 5:00 mass. In addition, the hot dog dinner will be followed by a movie night complete with popcorn and refreshments; The movie Risen will be played for all to watch.
On Sunday, October 10th the Knights of Columbus will be hosting a breakfast after each mass. All are welcome.
All free-will donations for these events will go to the
Knights of Columbus Charity Fund.

Sunday, October 10 | 8:00AM-12:30PM

Join us in the Guadalupe Room on Sunday, October 10th to receive your flu vaccine! We can vaccinate from the age of 8 years old and up and we will have the regular flu vaccine and the FluAd for parishioners 65 and older.
Monday, October 11 | 7:00PM

Located in the Elizabeth Ann Seton Room.
We would like to welcome all the Women of the Parish to join us in our mission to serve our community, our parish, and God through service projects, fundraisers, and prayer as we support our fellow Knights of the Columbus at Our Lady of Consolation.
We have many exciting things coming up to discuss such as the Cedar Springs Community Pumpkin Give-Away, bringing and serving breakfast downtown Grand Rapids to the Heartside Community, and other ways that we can help our fellow neighbors and the Knights of Columbus.
Contact Heather Burke for more information:
hmburke1970@gmail.com | (616)-813-8543
Tuesday, October 19 | 1:00PM-7:00PM

The October blood drive is coming up soon! Sign up below to secure your time-slot!
& Follow Us on Social Media!