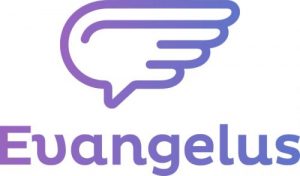 The Easiest Way to
Message More People
Connect to Your Parish Via
EMAIL TEXT APP SOCIAL WEB
Receive parish news through email, text, app, social media,
and the website with the only Catholic communication tool
that makes it easy: Evangelus
Twenty-Sixth Week in Ordinary Time
Twenty-Sixth Week in Ordinary Time

Scroll down to check out what's going on around the parish this week!
Important Upcoming Dates:
Click the button below to view more of Respect Life Month on our website!
Next Saturday – October 2

In Reparation to the Immaculate Heart of Mary
Saturday, October 2 | 7:15AM in the Adoration Chapel

We continue the Reparation to the Immaculate Heart of Mary with the Five First Saturdays on October 2nd! Please join us in the Adoration Chapel for the Luminous Mysteries.
Sunday, October 3 | 2:00PM-4:00PM

Located in the Guadalupe Room.
Contact Jenny Van Maanen for more information:
jvanmaanen13@gmail.com
Knights of Columbus Events

Hot Dog Dinner & Movie Night

On Saturday, October 9th the Knights of Columbus will be holding a hot dog dinner after the 5:00 mass. In addition, the hot dog dinner will be followed by a movie night complete with popcorn and refreshments; The movie Risen will be played for all to watch.
On Sunday, October 10th the Knights of Columbus will be hosting a breakfast after each mass. All are welcome.
All free-will donations for these events will go to the
Knights of Columbus Charity Fund.

Tuesday, October 19 | 1:00PM-7:00PM

The October blood drive is coming up soon! Sign up below to secure your time-slot!
& Follow Us on Social Media!