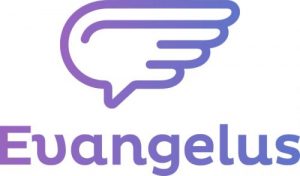 The Easiest Way to
Message More People
Connect to Your Parish Via
EMAIL TEXT APP SOCIAL WEB
Receive parish news through email, text, app, social media,
and the website with the only Catholic communication tool
that makes it easy: Evangelus
UPDATE: Auction is Now Virtual Only
Better Together – Chosen to Serve
Auction is now VITUAL ONLY

Out of an abundance of caution, due to the consistent increase in Covid cases, the planning committee, along with the parish staff have decided to move the auction to a completely virtual setting. We look forward to gathering again soon!
Please direct all questions to fundraising@olcparish.net
ALL TICKETS, SPONSORSHIPS, AND DONATIONS NOW DUE BY JANUARY 28!
Virtual Tickets | Sponsorships
Virtual Tickets on Sale NOW! $25 EACH!
All tickets include a bidding number for the silent auction & event giveaway items! Event tickets can be purchased online only.
Event sponsorship details are available on the auction website. Sponsorships can be purchased online or by check.
All sponsors receive cheese and charcuterie board, wine, and Cannonsburg Village gift cards to purchase dinner to enjoy the night of the event!
Auction Donations
Donations are now being accepted! Please drop off all items at the parish office. Donation receipts are available.
Gift baskets, concert/game/event tickets, games, vacation property rentals, electronics, gift certificates, services,
memberships, & more!
Why the 1st Annual Parish Auction?
What's New This Year?

This year, we are emphasizing the focus of this fundraiser for the parish as a reminder that the Education Foundation is here to serve everyone here at OLC. The OLCEF supports our school, faith formation programs, and other formation based opportunities right here at OLC. By supporting the development of our Catholic education programs, members of OLC are able to contribute and give back to Rockford, West Michigan, and around the globe through stewardship and evangelization.
This year's theme for the auction, Better Together, resonates that the  OLCEF is for everyone – because we are better together.