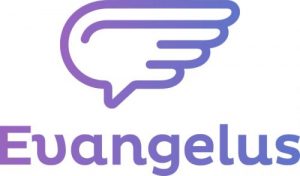 The Easiest Way to
Message More People
Connect to Your Parish Via
EMAIL TEXT APP SOCIAL WEB
Receive parish news through email, text, app, social media,
and the website with the only Catholic communication tool
that makes it easy: Evangelus
Urgent: Email Scam Impersonating Father Dominic
Good afternoon! 
The parish has been notified that a scam email is once again going around impersonating Father Dominic. These emails generally ask for money, gift cards, or personal information. Please do not reply if you received one of these emails and do not ever share your personal information. Father Dominic will never contact you personally to ask for money or information. 
All emails from the parish and our staff members, including Father Dominic, end with "@olcparish.net". 
If you have any questions or concerns, please contact the Parish Office at 616-866-0931.
Thank you for your diligence and care for our parish, especially Father Dominic! 
You are receiving this message because you are a member Our Lady of Consolation Parish & School. If you do not wish to receive these messages please email us at