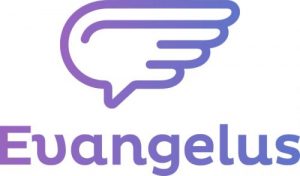 The Easiest Way to
Message More People
Connect to Your Parish Via
EMAIL TEXT APP SOCIAL WEB
Receive parish news through email, text, app, social media,
and the website with the only Catholic communication tool
that makes it easy: Evangelus
OLC Update 4-29-22
                                                Upcoming Events
May 4           Color Day
May 12          Day of Awesomeness
May 18          Kindergarten Visit Day (No school for current Kinder class)
May 18          Middle School Science Fair
May 20        3rd Grade trip to Lansing
May 25         Middle School Field Day
May 25         OLC Band Concert 7 PM
May 26         Muffins w/ Mom or VIP 7:45 AM
May 26         May Crowning 9AM
May 27         No School
May 30        No School – Memorial Day
June 2           Candle Mass
June 6          Graduation Mass 6:30
June 6-10    No Bus Transportation 
June 7          Elem Field Day
June 10        Last Day of School.  Mass at 9:00
Middle School Exams:
8th              May 31 – June 3  (1/2 day on June 3)
6/7th           June 7 – 9 (1/2 days)
WOW!!!  THANK YOU to ALL who have supported our STEP IT UP Fundraiser!  As of this afternoon, we have raised $37,465.00!  So INCREDIBLE! 
The fundraiser officially ends today.  All cash or check donations need to be to the school office to be recorded by Monday. 
Please reach out to your family and friends and thank them for all of us!
The kids earned a Color Day and extra recess on Wednesday, May 4th.  They also earned the day off (May 27) and now the chance to SLIME the staff.  Watch for more details to come.
Here are the minutes from the last Parents Association Meeting.  Our next PA meeting is scheduled for August 18th 😉
Thank you to our AMAZING Teachers and Staff.  We are truly blessed to have you here at OLC. Enjoy your week of appreciation, you deserve it!
GRACEAC FALL 2022 SPORTS SIGN UP
Below you will find the links to register for GRACEAC fall sports.  GRACEAC will offer tackle football, volleyball, boys soccer, cross country, and sideline cheer for 5th-8th graders. Additionally, flag football and sideline cheer will be offered for 3rd & 4th graders. The deadline is Sept. 5th at 11:59 PM
Respectful, Responsible and Safe
On Monday, these ten students were recognized by their teachers for being Respectful, Responsible and Safe. They got to pick a prize from Mr. Varner's PBIS Celebration Cart.
April 25, 2022
Kindergarten-Blakely Milanowski
1st- Christian Parslow
2nd- Victoria Parker
3rd- Eva Doppel
4th- Noah Schaub
5th- Evan Hessler
6Z- Olivia Poirier
6S- Allory Vyn
7th- Teagan Venckus
8th-Wesley Schwandt