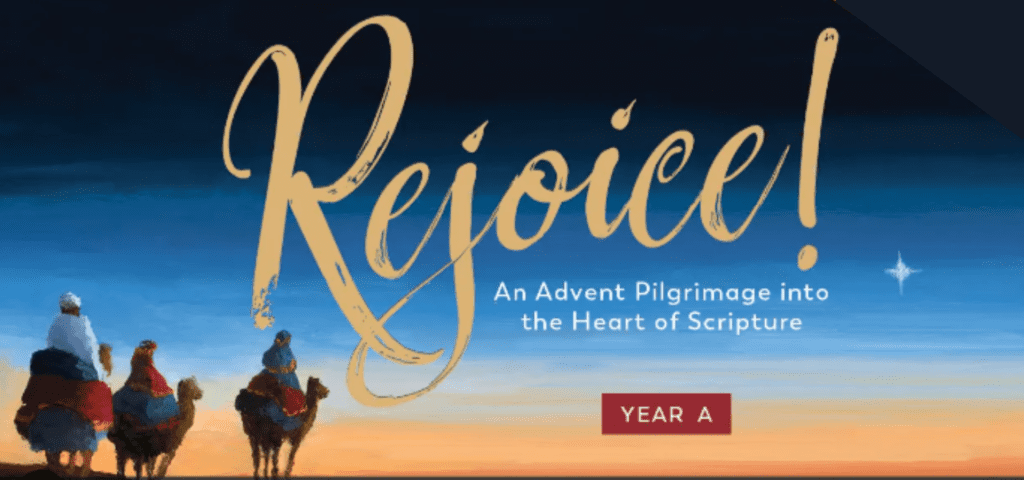 Rejoice! An Advent Pilgrimage into the Heart of Scripture offers daily reflections on the Sunday mass readings that will help you enter more deeply into the season of Advent.
Together with the weekly videos, this journal will help you to grow in your understanding and appreciation for the incredible gift of Christ's Incarnation. As you slow down and meditate on the readings each week, you'll find your experience of Advent transformed. By contemplating the coming of the Prince of Peace at Christmas, you'll find your own heart filled by his peace and joy.
Grab your Rejoice journal in the Narthex TODAY so you are prepared for the 1st Sunday of Advent (November 27).
More Advent Resources