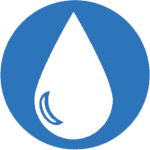 "Baptism is the sacrament of regeneration through water in the word." (CCC 1213)
Do you want to schedule a Baptism? Please contact us 866-0931.
To plan a celebration of the Sacrament of Baptism for infants or children under the age of 7 please register for a class and/or Baptismal date by calling the parish office at (616) 866-0931.
Expectant parents or families new to the parish are asked to attend one Baptismal preparation session. We encourage class participation prior to the birth of a child.
Baptism Class Dates
The one-hour class is held in the Elizabeth Ann Seton Room (the "Cry Room" during weekend Masses).
Saturday, January 6, 2024 @ 10:00AM
Saturday, March 2, 2024 @ 10:00AM
Saturday, May 4, 2024 @ 10:00AM
Saturday, August 3, 2024 @ 10:00AM
Saturday, September 7, 2024 @ 10:00AM
Saturday, November 9, 2024 @ 10:00AM
Baptism Celebrations
Baptisms at OLC are held in the church sanctuary on the 2nd full weekend of the month. On Saturdays they are held at 6:30pm, after the 5:00pm Mass. On Sundays they are held at 12:30pm, after the 11:00am Mass.
The 5:00pm Saturday Mass is incense free. Please select a Saturday baptism date if there is an incense sensitivity in your family.
Families and friends are asked to be present 15 minutes prior to the celebration.
Please call the Parish Office for available Baptism dates.