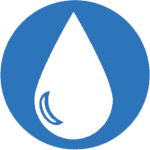 "Baptism is the sacrament of regeneration through water in the word." (CCC 1213)
Do you want to schedule a Baptism? Please contact us 866-0931.
To plan a celebration of the Sacrament of Baptism for infants or children under the age of 7 please register for a class and/or Baptismal date by calling the parish office at (616) 866-0931.
Expectant parents or families new to the parish are asked to attend one Baptismal preparation session. We encourage class participation prior to the birth of a child.
Baptism Class Dates
Class is held in the Elizabeth Ann Seton Room unless otherwise noted.
Saturday, September 9, 2023 @ 10:00AM
Saturday, November 4, 2023 @ 10:00AM
Families and friends are asked to be present 15 minutes prior to the celebration.
Please call the Parish Office for available Baptism dates.