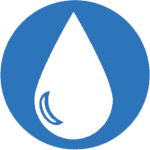 "Baptism is the sacrament of regeneration through water in the word." (CCC 1213)
Baptisms are typically celebrated on the second Saturday evening and third Sunday afternoon of the month (except during Lent). Parents are to attend baptismal preparation classes before the sacrament is celebrated.
Do you want to schedule a Baptism? Any questions? Please contact us 866-0931.
Expectant parents or families new to the parish are asked to attend one Baptismal preparation session. We encourage class participation prior to the birth of a child.
Baptism Class Dates
Class is held in the Elizabeth Ann Seton Room unless otherwise noted.
Saturday, September 10, 2022 @ 10:00AM
Saturday, November 5, 2022 @ 10:00AM
Please call the Parish Office for available Baptism dates.