Welcome to Faith Formation Registration!
We are excited to grow in faith with you and your family this year.  We look forward to seeing you soon!
May Our Lord and His Mother bless you and your family!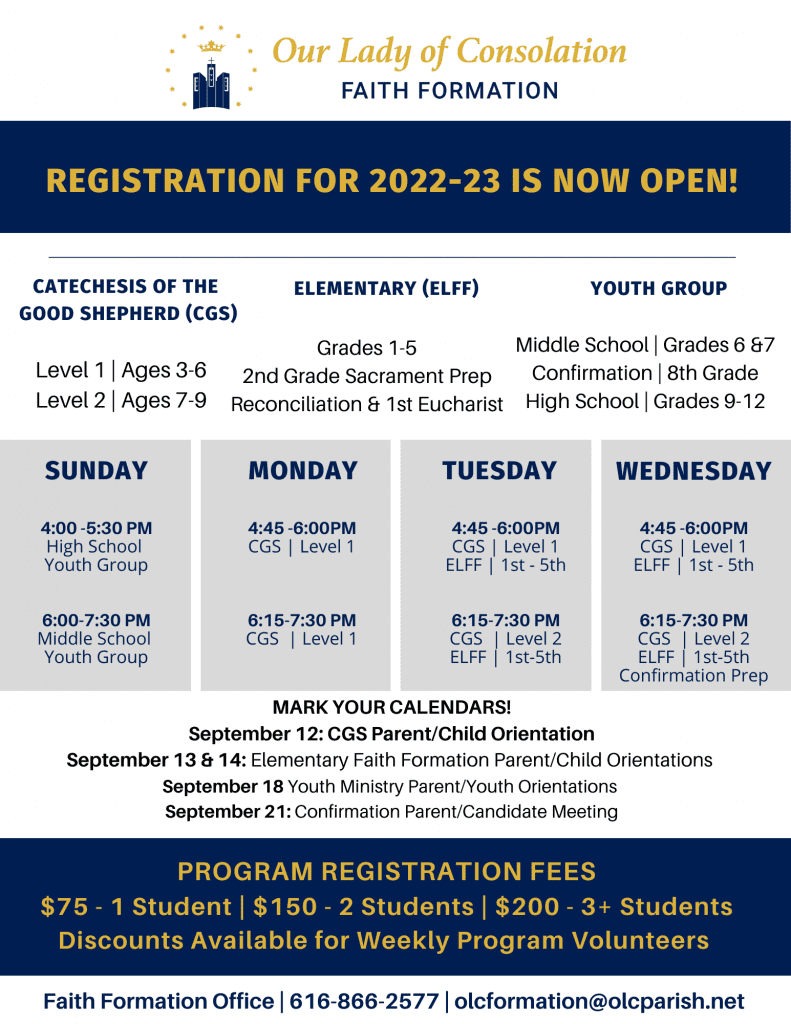 If you have already registered for Faith Formation and need to make a payment, CLICK HERE.
The Faith Formation team is seeking willing hearts to serve in a variety of roles this year.
Please click the volunteer opportunities link above for more information. 
---
Regular Fees:
1 Student: $75
2 Students: $150
3+ Students: $200
Weekly Program Volunteer Discount Fees:
1 Student: $25
2 Students: $50
3+ Students: $75
If you have any questions or need assistance, please contact the Faith Formation Office at 616-866-2577.