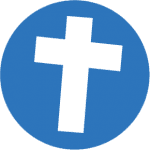 Reconciliation Schedule
Tuesdays: 5:15 – 6:30PM
Saturdays: 3:30 – 4:30PM
**Individual Reconciliation can be made by special appointment. (616) 866-0931
The Chapel at Our Lady of Consolation is open 24/7.
Frequently Asked Questions about Reconciliation
Printable Examination of Conscience
The Sacrament of Reconciliation is the ordinary way to have our sins forgiven. It is an encounter with the mercy of the living God, who meets us where we are in our weakness and our sins, and it powerfully deepens our psychological and spiritual growth. The source of many graces, it should be celebrated regularly and whenever the need is felt. Monthly confession is a healthy and effective means of growing closer to God and leading a balanced, Christ-centered lifestyle.