Welcome to OLC Faith Formation
Learn more about faith formation in the buttons below.
May God bless you and Our Blessed Mother remain with you and your family!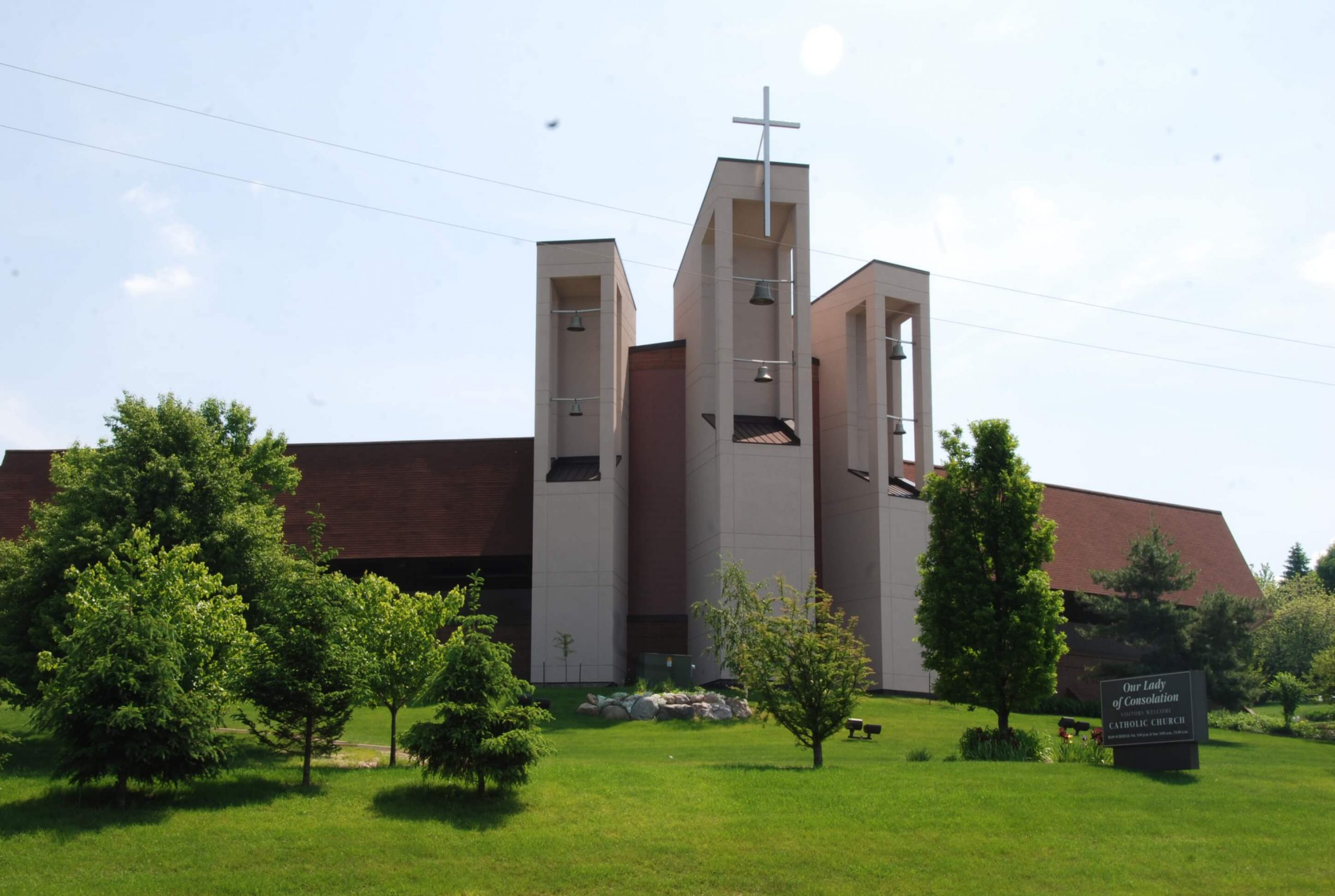 Our Mission
Faith Formation at Our Lady of Consolation Parish is for people of all ages. It is not restricted to children preparing to receive their Sacraments or adults being initiated into the Catholic Church. Rather, each person's journey in faith is life-long. Because of this, the Faith Formation Program at Our Lady of Consolation offers a variety of classes and experiences designed to assist people to grow in their relationship with God; to grow in knowledge and understanding of the Catholic Church and its teachings; to become more committed disciples of Jesus Christ; and to be ever more attentive to the prompting of the Holy Spirit in their daily lives.
Faith Formation Calendar
October

2023

Sun
Mon
Tue
Wed
Thu
Fri
Sat

1

RCIA Class

Confirmation Class

Middle School Youth Group

High School Youth Group

• • • •

3

CGS Level 1

ELFF Classes 1st-5th

• •

4

ELFF Classes 1st-5th

CGS Level 1

CGS Level 2

ELFF Classes 1st-5th

• • • •

8

RCIA Class

Confirmation Class

Middle School Youth Group

High School Youth Group

• • • •

10

CGS Level 1

ELFF Classes 1st-5th

• •

11

ELFF Classes 1st-5th

CGS Level 1

CGS Level 2

ELFF Classes 1st-5th

• • • •

14

Youth Group | Service Project

•

15

RCIA Class

Confirmation | Sponsor Meeting

Middle School Youth Group

High School Youth Group

• • • •

17

CGS Level 1

ELFF Classes 1st-5th

• •

18

ELFF Classes 1st-5th

CGS Level 1

CGS Level 2

ELFF Classes 1st-5th

• • • •

24

CGS Level 1

ELFF Classes 1st-5th

• •

25

ELFF Classes 1st-5th

CGS Level 1

CGS Level 2

ELFF Classes 1st-5th

• • • •

29

RCIA Class

Confirmation Class

Middle School Youth Group

High School Youth Group

• • • •
View Full Calendar