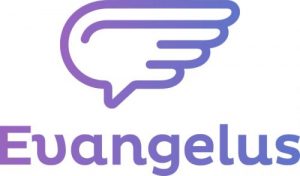 The Easiest Way to
Message More People
Connect to Your Parish Via
EMAIL TEXT APP SOCIAL WEB
Receive parish news through email, text, app, social media,
and the website with the only Catholic communication tool
that makes it easy: Evangelus
Parish & Community Updates
Parish-wide Consecration to Jesus Christ Through Mary


As part of our 50 year celebration as a parish, we are conducting a parish-wide Marian Consecration.
Begins on May 19
Consecration Day is June 20
The Feast of Our Lady of Consolation
No sign up required. Books are available to pick up on the resource table in the Narthex.
Books were provided through a grant from the OLCEF. 
More information coming soon!
Adult Formation Opportunity

Prayer for Pre-Cana
Couples & Coordinators

We praise you, Lord, for your gentle plan draws together your children in love for one another:
Kyle & Molly, Michael & Elizabeth, Jacob & Ashley.
Strengthen their hearts so that they will keep faith with each other, please you in all things, and so come to the happiness of celebrating the sacrament of their marriage.
We praise You in thanksgiving for those who are leading these couples in preparation of marriage. Send Your Holy Spirit down to continue to guide the Pre-Cana Coordinators and give them strength to continue teaching the goodness of the sacrament.
We ask this through Christ our Lord, Amen.

Prayer for Harmel Academy of the Trades Graduates

Dear God, we thank You that Your huge favor, blessing, and powerful light surrounds the graduates of Harmel. We pray that Your presence would continually shine on them, and that You would be gracious to them and give them great peace. We ask that You would help them to always know how very much they are loved, especially by You. Make them constantly aware that You are always with them; fill them with the faith to believe Your words are true and that Your Spirit guides them. We ask that they would find full confidence in the security of Your love and care for them. We ask boldly for You to equip them for every purpose You have for their lives, and give them constant endurance to run the race well.
We ask this through Christ our Lord, Amen.

Knights of Columbus Yard Sale
May 7 | 8:00am-3:00pm
Kateri Lodge

Donation Drop-off:
May 6 | 12:00pm-4:00pm
Join us for the spring yard sale at Kateri Lodge! Please no clothing, mattresses, or TVs.

Update for Mass
at Assisted Living Centers


2nd, 3rd, and 4th Wednesdays of every month.
Masses held at the assisted living centers are now open to all. Please check the bulletin for the location of Wednesday Masses. Please note that some centers may require masks.

Spam Text & Emails Messages
We have heard of parishioners recently receiving spam text messages saying that it is Fr. Dominic and he needs your help. Please know that Father would never reach out in this type of way if he needed anything from our community.
If you receive these messages, please report it using the email below and delete the message. Thank you.
You are receiving this message because you are a member Our Lady of Consolation Parish & School. If you do not wish to receive these messages please email us at