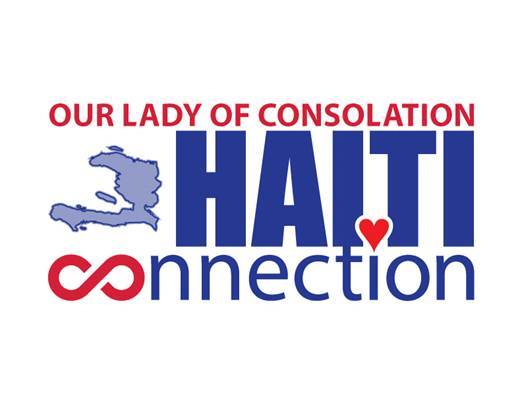 Current Haiti Article | 3/18/23
Let us remember the Golden Rule: 'Do unto others as you would have them do unto you'. This Rule points us in a clear direction. Let us treat others with the same passion and compassion with which we want to be treated. Let us seek for others the same possibilities which we seek for ourselves.
Our parish mission with St. Jacques (and its chapel parishes) started in 02/2014 when Fr. Tony and various members of OLC visited this region in Haiti experiencing first hand what our fellow Catholics are living day in and day out in this truly desolate part of the country. The church had been destroyed by the 2010 earthquake meaning that they worshipped under blue tarps held up by tree branches. They had no access to clean
drinking water, the children lacked proper education, food was scarce, unsafe housing, medical treatment unheard of, lacking dental services, and the list goes on. It was decided then and there that OLC would be a perfect community to live the Golden Rule sharing of our resources and prayers with those who could share their gratitude and prayers in return.
Our initial medical, water and dental trips stopped once the political situation in Haiti made it unsafe to travel to the mission but that did not stop our call to help in whatever way possible. Since 2020, your generosity has provided well over 20,000 pounds of food; has given $1,000 to purchase seeds for the farmers; built four homes for families that could not afford to replace their 2010 earthquake damaged homes; had an educational water filter session providing over 200 water buckets as well; saw that clean water from two newly drilled wells were dug; maintenance for the only vehicle in the area; a solar powered electrical grid was added to have electricity in the school, preschool and the rebuilt church; fixed and maintained the St Jacques school building crumbling from earthquakes; sent supplies (like back packs, musical instruments, TV, Camcorder, Printer, clothing, shoes and many other school supplies) for the school; rebuilt a chapel school that also serves as the church on the weekends; we are sending three young women to college to become teachers and a dentist; (We have another girl that would appreciate financial help to become a nurse) and, of course, we have continued and enhanced the necessary education for hundreds of students in St. Jacques and their chapel, Our Lady of Lourdes (where the new school was built this year).
OLC still shares in God's mission to reach out, giving life by sharing our personal and financial resources. To proclaim the Gospel, serve people in need, act for peace and justice; In partnership with the local church, so that all may have life in Christ.
Interested in becoming a part of this ministry?
Please contact Lisa Ringler: (616) 824-8353