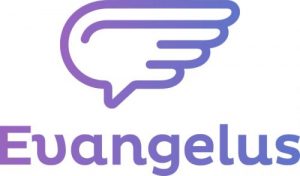 The Easiest Way to
Message More People
Connect to Your Parish Via
EMAIL TEXT APP SOCIAL WEB
Receive parish news through email, text, app, social media,
and the website with the only Catholic communication tool
that makes it easy: Evangelus
Parish & Community Updates
OLC is putting together a Safety Ministry.  If you are a past or current member of law enforcement, fire, EMS, security or the military, please contact the parish office at

(616) 866-0931.

The Safety Ministry will have a meeting in the month of August (date TBD) to provide additional information to anyone interested.
Our Lady of Consolation School is seeking a full-time Administrative Assistant to join our administrative team!
Click the button below to learn more and to apply.
Press
play
on the video below to learn more about OLC School.
Seeking: Local Builder/Crafter
We are looking to have two custom bulletin boards made for our parish. If you or someone you know would be interested in this project, please have them contact:
Anna Townshend | atownshend@olcparish.net
Registration Deadline: August 26
Family and friends are working to advocate in memory of the late Theresa Sella Skrabis, a former parishioner of Holy Family – Sparta, who suffered preventable abuse, negligence, and indignity at an Adult Foster Care (AFC) facility in Michigan. These advocates seek change to Public Act 218, which they are calling "Theresa's Law", after their mother's ordeal in an AFC facility through a proposed set of updates to Michigan's Public Act 218, which governs AFC facilities. 
You are receiving this message because you are a member Our Lady of Consolation Parish & School. If you do not wish to receive these messages please email us at