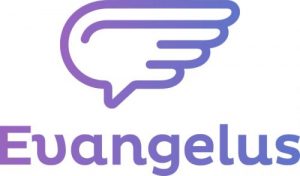 The Easiest Way to
Message More People
Connect to Your Parish Via
EMAIL TEXT APP SOCIAL WEB
Receive parish news through email, text, app, social media,
and the website with the only Catholic communication tool
that makes it easy: Evangelus
Parish & Community Updates
Monday, July 3:
12:00 PM Mass
OFFICES CLOSED
Tuesday, July 4:
5:30 PM Reconciliation
7:00 PM Mass
OFFICES CLOSED
Wednesday, July 5:
NO 9:00 AM MASS
ADORATION CHAPEL CLOSED from 8:00 AM – 4:00 PM
OFFICES CLOSED
The Parish Office will be closed July 3-5 in observance of the July 4 holiday. 
Carpets will be getting cleaned on July 5, which will cancel Daily Mass and close the Adoration Chapel.
The new 2023 Our Lady of Consolation Rockford Parish Directory will be ready for publishing this September.
Please contact the Parish Office at (616)866-0931 to update your information (address, phone number, etc.)!
Anyone interested in placing an advertisement for their business, or a personal message in support of our new directory should contact Jake Allport at 248-545-4330 or jallport@cathedraldirectories.com.  A business card can be used in creating a new ad. Many times, members have small businesses and other members aren't aware, but would love to support them.  Also, advertisers do not need to be members of our church, so feel free to pass this information along to others.
Parish Gala Sponsorships & Award
SPONSORSHIP DEADLINE: JUNE 30
PURCHASE NOW TO SECURE YOUR SEATS
We are still accepting sponsorships for the Parish Gala in October! Please purchase your sponsorship online using the button below!
Discipleship Award Nomination
The Discipleship Award will be given to someone in our parish community who regularly and selflessly gives of their time and talent, lives a Christ-centered life, and invites others to share in a relationship with Christ.
More than one nomination is allowed. The award will be presented at our Parish Gala on Saturday, October 21.
Research Interview Opportunity
All Our Lady of Consolation parishioners! My name is Ella Engquist, and I am a rising senior studying sociology at the University of Michigan. This summer, I am conducting research for my senior honors thesis about the importance of Catholic confession. As a lifelong Catholic myself, I am curious about others' experiences with the sacrament, and how they understand it.
Throughout June, July, and August, I hope to speak with parishioners about these topics through 45-60 minute, informal, open-ended interviews (though longer timeframes are more than welcome!). Our conversation will simply be a space to talk about confession freely, and explore your experiences with it in whatever way you see fit. If you choose to speak with me, everything
we discuss will be kept confidential, and your identity will remain anonymous.
If you have questions about my research or are interested in participating, you can reach me at
ellengq@umich.edu or (231) 872-9024.
You are receiving this message because you are a member Our Lady of Consolation Parish & School. If you do not wish to receive these messages please email us at