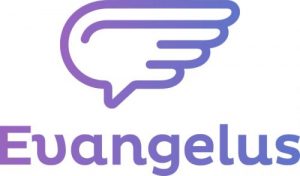 The Easiest Way to
Message More People
Connect to Your Parish Via
EMAIL TEXT APP SOCIAL WEB
Receive parish news through email, text, app, social media,
and the website with the only Catholic communication tool
that makes it easy: Evangelus
Parish & Community Updates
Mass Times:
12:00PM
7:00PM
Both Masses will have incense.
This year, the obligation to attend Mass on these dates is abrogated, in accord with the complementary norm to canon 1246 §2 confirmed for the dioceses of the United States of America. Click here to learn more.
Sunday, August 14 | 12:15 PM
Joined the OLC family recently? Need a tour of campus? Want to learn more about opportunities and involvement?
Join us for our New Parishioner Orientation! Please gather in the Church immediately following the 11:00AM Mass. Meet fellow parishioners and get all of your questions answered!
Contact Anna Townshend for more information: atownshend@olcparish.net
Bring donations to Kateri Lodge on Friday, August 19 from 12:00PM – 4:00PM
Please- No mattresses or TV's
What TMIY Means To Me: Kyle Vanderhyde
Interested in learning more? Contact Mike DiCosola:
Faith Formation Registration Deadline: August 26
You are receiving this message because you are a member Our Lady of Consolation Parish & School. If you do not wish to receive these messages please email us at