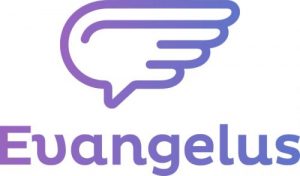 The Easiest Way to
Message More People
Connect to Your Parish Via
EMAIL TEXT APP SOCIAL WEB
Receive parish news through email, text, app, social media,
and the website with the only Catholic communication tool
that makes it easy: Evangelus
OLC Update 5-20-22
                                                Upcoming Events
May 25         Middle School Field Day
May 25         OLC Band Concert 7 PM
May 26         Muffins w/ Mom or VIP 7:45 AM
May 26         May Crowning 9AM
May 27         No School
May 30        No School – Memorial Day
June 2           Candle Mass (8th grades last school mass)
June 2          No PM Bus Transportation
June 3          No PM  Bus Transportation
June 6          Graduation Mass 6:30
June 6-10    No Bus Transportation
June 7          Elem Field Day
June 10        Last Day of School.  Mass at 9:00
Middle School Exams:
8th              May 31 – June 3  (1/2 day on June 3)
6/7th           June 7 – 9 (1/2 days)
Congratulations to our 2nd graders who made their First Communions last weekend!  Good luck to those who are making their First Communion this weekend.  We can't wait for all of you to receive Jesus next week at our school liturgy.  
We are looking forward to seeing all you moms and VIPs this Thursday for muffins.  We hope you can join us at 7:45 – 8:20.  Please use the Family Center doors to enter.  We will have tables set up in the Family Center and gymnasium.  All are invited to join us for our school liturgy and May Crowning at 9:00.  
ALL students are invited to bring flowers for our May Crowning 🌼
START OF SUMMER PARADE – Come join the fun!
OLC will have a float again this year and need walkers, riders and candy passer-outers!  The parade is on Saturday, June 11th at 11:00am.  More details to come.  We are also looking for wrapped candy donations.  Please drop off in office from now until June 10th.
NOW REGISTERING for 22-23
Help us grow our Childcare Program.  Spread the word to friends and family who my be looking. 
GRACEAC FALL 2022 SPORTS SIGN UP
Below you will find the links to register for GRACEAC fall sports.  GRACEAC will offer tackle football, volleyball, boys soccer, cross country, and sideline cheer for 5th-8th graders. Additionally, flag football and sideline cheer will be offered for 3rd & 4th graders. The deadline is Sept. 5th at 11:59 PM
Please make sure to schedule your sports physicals.  ALL athletes must have an updated physical form on file before practices begin. 
Respectful, Responsible and Safe
On Monday, these ten students were recognized by their teachers for being Respectful, Responsible and Safe. They got to pick a prize from Mr. Varner's PBIS Celebration Cart.
May 16, 2022
Kindergarten-Beau Miles
1st- Reese Dieppa
2nd- Greer Caprathe-Buczek
3rd-Macie Schlosser
4th- Isaac VanMaanen
5th- Evelyn Luft
6Z- Trent Napieralski
6S- Vivienne Phillips
7th- May Spurgis
8th- Natalie Stoner