We are a Catholic community dedicated to challenging the mind, strengthening the heart, and nourishing the spirit of every student.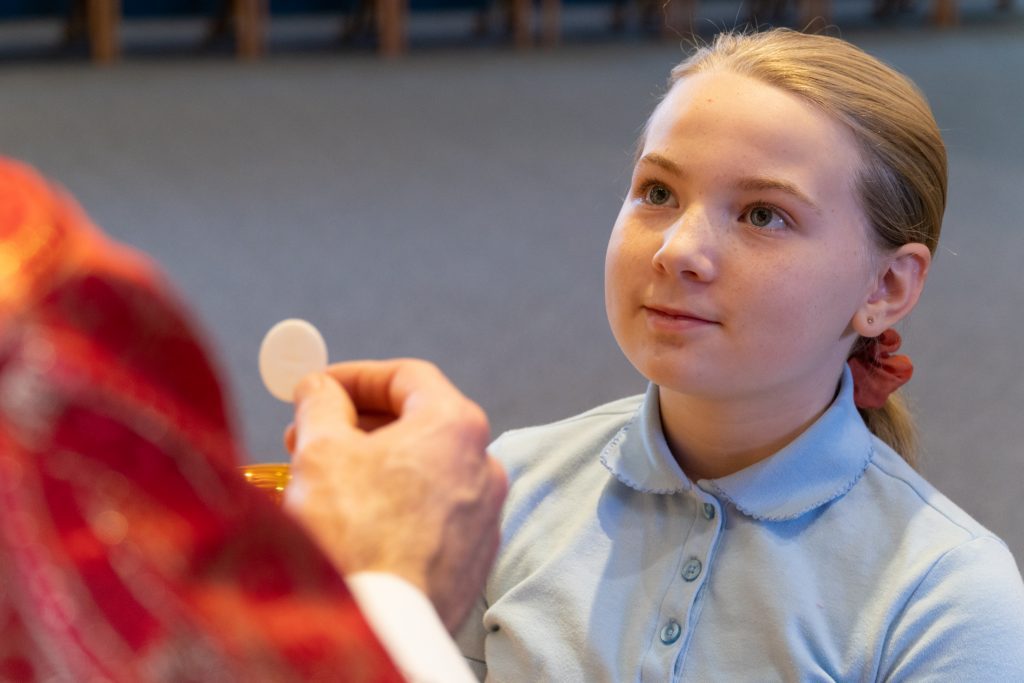 Nourishing the Spirit: A Christ-Centered education
We believe that academic knowledge and intellectual skills are not the whole story. As students move on with their lives, they will need problem solving skills than run deeper than mathematics or phonics. The Christ-centered focus at Our Lady of Consolation School places great emphasis on nourishing children spiritually for the challenges they'll face in life.
Challenging the Mind: Teaching our students to love to learn
Academic excellence is a hallmark of Our Lady of Consolation School and is reflected by our comprehensive, rigorous curriculum. Our teachers set high expectations for academic excellence and achieve it, which is evident in our students consistently ranking among the top performers at the secondary level and beyond after leaving our halls.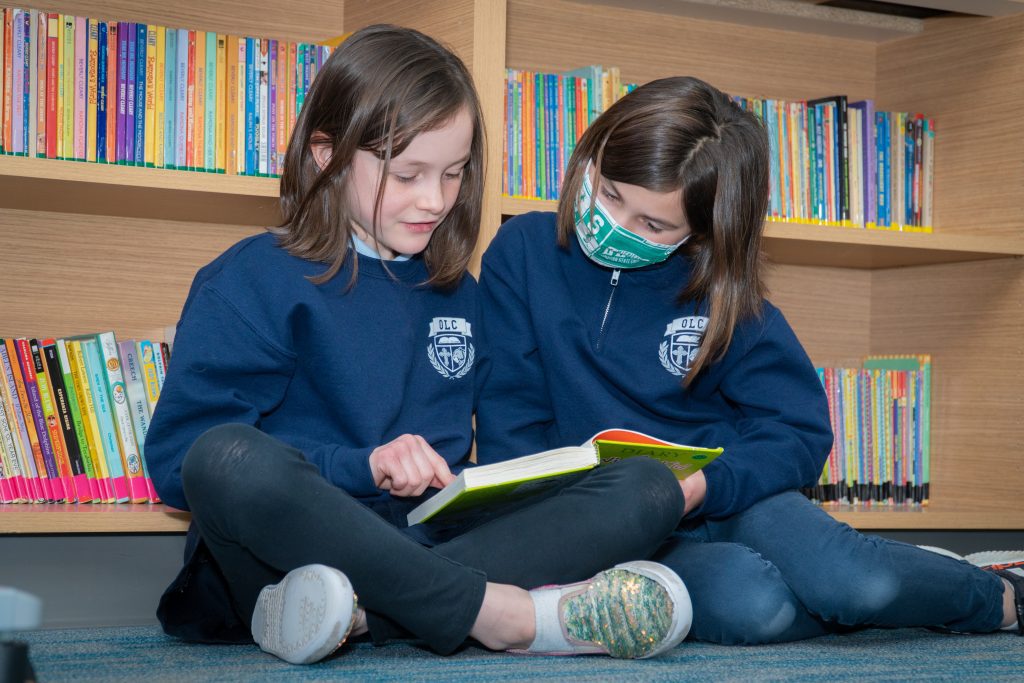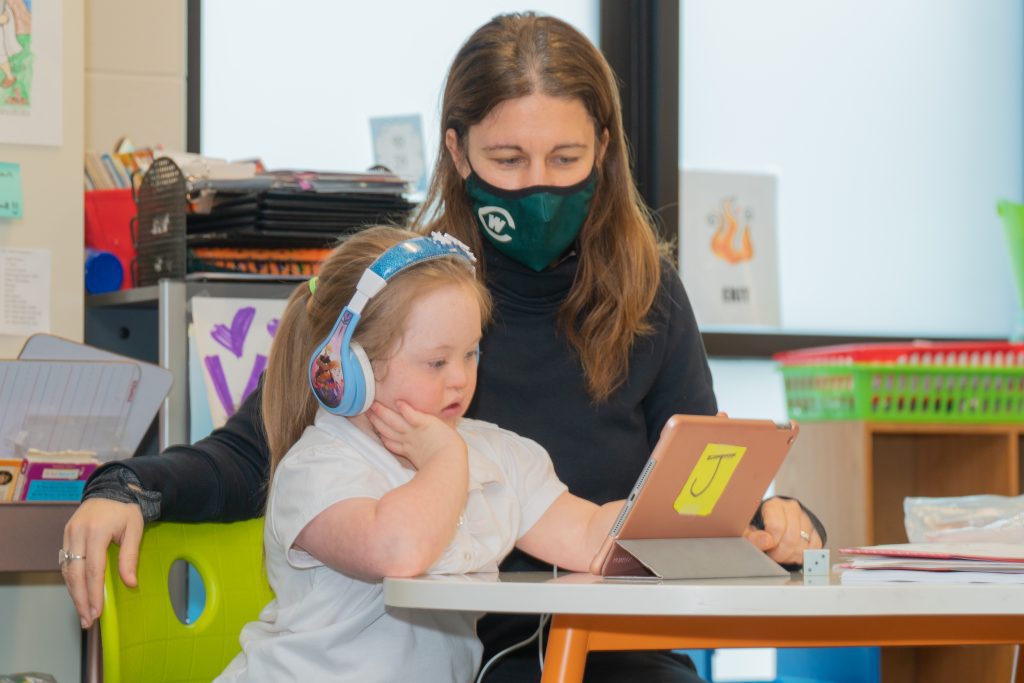 Strengthening the Heart: Leading by example in all we do
At Our Lady of Consolation School we do indeed practice what we preach. Our students learn and practice faith-based values through community outreach and stewardship efforts, student council, and a full range of team sports for both boys and girls. The values they learn are reflected in our classrooms, on the court and in the field as well as in the continued success of our students after moving on from our school.
Philosophy Statement
The administration, faculty and staff of Our Lady of Consolation School are committed to:
Building a Christ-centered community that encourages each student to grow spiritually, academically, emotionally, physically, and lo build love and respect for one another.
Providing a faith-based education that integrates the teachings of the Church into all aspects of the curriculum.
Developing knowledge, skills, and abilities needed to be productive members of our society and the Body of Christ.
Providing an education that meets and exceeds curriculum requirements integrating current technology to empower students for success in the 21st century.
Instilling in our students a passionate love for God and his people by providing opportunities for service to our community and throughout the world.
Inspiring students to achieve their potential and to develop their God-given talents.
Creating dynamic lessons, experiences, and programs that meet the needs of all learners.
Providing opportunities for our parents to take an active role in their child's education by volunteering, supporting the Parent's Association and teachers, and demonstrating a Christian attitude.
Our Lady School at a Glance
OLC School offers a Christ-centered curriculum preschool through eighth grade.
OLC School offers three and four year old preschool programs.
OLC School offers Kindergarten (every day) and Young 5s.
OLC School has served Our Lady of Consolation Parish and the Rockford community since 1967.
The religion curriculum is the foundation for all we do at OLC. Students practice and grow in their faith daily by actively participating in religion classes, weekly school liturgies, and service projects.
OLC follows the approved curriculum of the Diocese of Grand Rapids.
OLC is a member of GRACEAC (Grand Rapids Area Catholic Elementary Athletic Council) offering sports programs to students in fourth through eighth grades.

Basketball for both girls and boys in grades 4-8
Volleyball for grades 5-8
Football for grades 5-8
Cheerleading for grades 5-8
Track and Field for grades 5-8
Soccer for boys grades 5-8
Softball for grades 5-8
Baseball for grades 5-8
Cross Country for grades 5-8

OLC has a very active Parent Association partnering parents with the school.
The value of a Catholic education is priceless! The educational programs at OLC are supported by tuition, the Our Lady of Consolation Education Foundation and Parish Subsidy. Scholarships are available.
OLC maintains a qualified, dedicated staff.
OLC School provides a safe and nurturing environment for students to grow and learn.
OLC students and staff attend weekly school liturgies where students are encouraged to actively participate in key roles of the mass as lectors, cantors, altar servers, greeters.
Bus transportation available for families living in the Rockford Public School District.
Questions?
If you have questions that this website has not answered, or you would like to schedule a tour of our school, please click here.