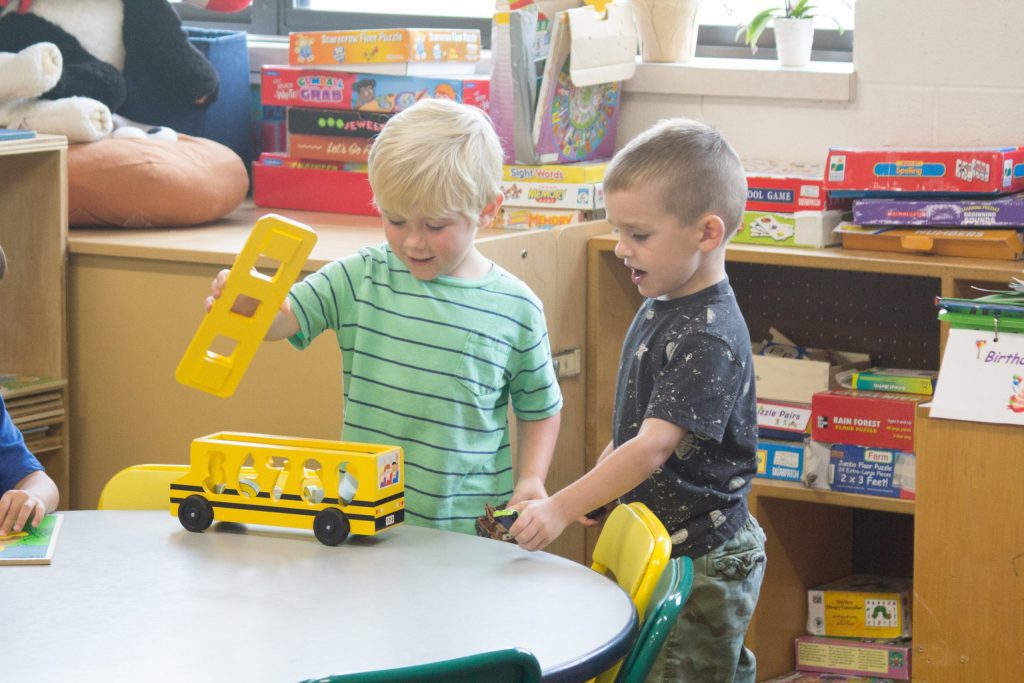 Our Lady of Consolation Preschool is licensed by the State of Michigan and operates as a non-profit ministry of Our Lady of Consolation Parish, serving the parish and the wider community.
We provide a warm, welcoming Christ-centered atmosphere where each child's uniqueness is celebrated. The early years in a young child's life are the most important years for learning about their place in God's world.
Our devoted staff provides activities that encourage social, intellectual and creative development in a positive, safe learning environment. Children experience a theme-based curriculum that stimulates language skills, problem solving, and cooperation. Through play, our preschool students learn to interact with one another and make choices. Weekly Spanish class offered to our four year olds.
Special Holiday celebrations are planned and hosted by the parents. Parental help and input is always welcome. This is your child's first experience in school, and we want him/her to be happy and comfortable in this environment.
PS3
Tuesday and Thursday
8:35 AM- 11:15 AM
Cost per year: $1,225
$75 Registration Fee
PS4
Monday, Wednesday, Friday
8:35 AM- 11:15 AM
Cost per year: $1450
$75 Registration Fee
Young 5s
Monday through Friday
12:15 PM- 3:15 PM
Cost per year: $1650
$75 Registration Fee
Additional Information
Children must be of age by September 1 and toilet trained.
You may schedule a visit to our Preschool any time by contacting the school office or by completing the form Here

Requirements for entrance to preschool include a $75.00 non-refundable registration fee, a health form (including up to date immunizations) dated after May 1 of the current year, signed by your physician. If these requirements are not met by the first day of preschool, your child will not be permitted to enter class.