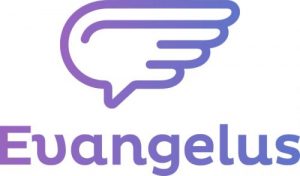 The Easiest Way to
Message More People
Connect to Your Parish Via
EMAIL TEXT APP SOCIAL WEB
Receive parish news through email, text, app, social media,
and the website with the only Catholic communication tool
that makes it easy: Evangelus
OLC Update 9-1-22
Upcoming Events
September
6/7        Picture Day
8           School Board  6:30PM
10         Bazaar
14-16   Sixth Grade Camp @ SpringHill
17         Athletics Golf Outing
19-23   Fifth Grade Farm School @ Franciscan Life Process Center
Staff and Volunteers
All staff and volunteers at Our Lady of Consolation School must complete:
Criminal background check
Read and sign the Standards of Ministerial Behavior packet
Complete the Virtus – Protecting God's Children training   virtusonline.org
   *Volunteers can complete the training on line
  * Employees must complete the training in person
Picture Day Next Week
Next Tuesday 9/13  all School
Wednesday 9/14  Missing kids and 4 years old Preschool
Online ordering link: www. Inter-State.com/order     Code: 70959NT
Lunch Accounts
You can use Infinite Campus to add money on your  child's account and see balance. These are available right on the portal under " Food Service"
BAC/LCC/Pay to Play
Will be billed through School Admin! You will need to login and pay these or they will be pulled on the same day as your monthly tuition fee.
COUGAR ATHLETICS
From the OLC Athletic Director:
It's that time!  Sign Ups for Boys Basketball and Downhill Skiing is now open. Use the button below to register.  Any questions, please contact Andrea Schaub @ ad@olcschoolrockford.org or visit the GRACEAC website.
BAZAAR is just a WEEK away!  Are you ready?  Please make sure to sell your raffle tickets.  We do have more in the school office.  Did you see we have Laser Tag for the kids?  Thank you Trinity Blue Mechanical (Parslow) for sponsoring laser tag!
FRIDAY FRIENDZY
This year we are launching a social-emotional character development program called Friendzy. This program teaches life skills to our students with the emphasis on building strong, healthy friendships. Social, emotional, and character development is vital to our students'' success in school and life! This is how students learn to recognize and manage emotions, care about others, make good decisions, behave ethically and responsibly, develop positive relationships, and avoid negative behaviors.
THIS MONTH /// Our first Friendzy unit starts this next, and we are excited! This month, students will focus on the idea that WE NEED EACH OTHER as a class and as a school. We will discuss and dive into God's Word and learn how important friendship is and how to build others up. Each Friendzy unit anchors on a Key Verse(s), and the students learn a Catchphrase that reinforces the unit goal. Here is an overview of what your student will learn in this first unit:
Catchphrase: 
"We Need Each Other"
Key Verses: 
"The Lord God said, 'It is not good for man to be alone." Genesis 2:18
"Therefore, encourage one another and build each other up!" 1 Thessalonians 5:11
Goal: To create a culture of building up versus tearing down. 
As we focus on this at school, we encourage you to Continue the Conversation with your student at home! Here are the main points your student will learn in Unit 1:
God designed us for friendship. We are not meant to be alone.
We are stronger and better together. Friendships are stronger when we encourage and build each other up instead of tearing one another down. We need each other. We each have an important part to play, and a team needs every one of its players to succeed.
We need each other for encouragement! We are going to practice encouraging and building each other up all year. We can encourage others best when we mirror the emotion they are feeling. When friends feel seen, and their emotions are recognized, they are more likely to feel like you understand them; this will allow them to more easily accept your encouragement. 
YOU CAN MAKE A DIFFERENCE /// Encouragement holds power to change the atmosphere. This Friendzy unit can serve as a launching pad for changing the atmosphere in your home. Start conversations around the dinner table by asking your child to share ways others have encouraged them and built them up. Establishing rhythms of connection provides the opportunity to encourage your child in areas of struggle and affirm them in areas of strength. 
Over the next few weeks, the goal for students is to begin to use the unit Catchphrase: "We Need Each Other" in their everyday life. Join in helping them accomplish this goal by starting to use this catchphrase in your conversations at home. 
THANK YOU /// Thank you for partnering with us! It is a joy to teach your student the importance of friendship. We want to stay connected with you in this journey, so please reach out with any questions, concerns, or celebrations you encounter.
When kids learn friendship, they learn it for life!