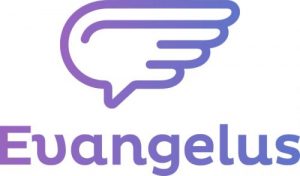 The Easiest Way to
Message More People
Connect to Your Parish Via
EMAIL TEXT APP SOCIAL WEB
Receive parish news through email, text, app, social media,
and the website with the only Catholic communication tool
that makes it easy: Evangelus
Parenting Series this Thursday, November 16
PARENTING SERIES: 
THE REAL PRESENCE IN THE EUCHARIST WITH FATHER DOMINIC
THURSDAY, NOVEMBER 16
We are excited to share that our first Parenting Series is coming up this Thursday, November 16 from 6:00 – 7:45 PM in the church! This talk is open to all adults (you don't have to be a parent).
Join our pastor, Father Dominic, as we dive into the beauty and reality of the Real Presence of Jesus in the Eucharist! Learn about Father's vocation because of the Eucharist and deepen your own believe in the source and summit of our faith. 
The talk will take place in the church followed by Eucharistic Adoration from 7:00 – 7:45 PM for the whole family. 
Childcare is provided from 6:00 – 7:00 PM. 
Please sign up clicking the link below!
If you have any questions, please contact Josh in Faith Formation at jhanson@olcparish.net. 
You are receiving this message because you are a member Our Lady of Consolation Parish & School. If you do not wish to receive these messages please email us at