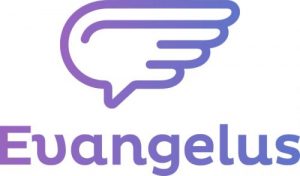 The Easiest Way to
Message More People
Connect to Your Parish Via
EMAIL TEXT APP SOCIAL WEB
Receive parish news through email, text, app, social media,
and the website with the only Catholic communication tool
that makes it easy: Evangelus
Parish & Community Updates 9/13
UPCOMING MASS CANCELLATIONS
Monday, September 18: No 12:00 PM Mass
Saturday, September 23: No 9:00 AM Mass
LAST CALL – GET YOUR GALA TICKETS TODAY!
2023 OLC Gala Updates:
-No cash bar. ALL drinks included
-Entrée Choice Includes: Salmon, Braised Beef or Stuffed Acorn Squash
-Doors & Bar Open at 6pm; "Live Jazz Trio" From 6-7pm
-Formal wear (If you wish); Business Attire (If it suits you better)
-Variety of music for ALL ages
-New & Unique "Live Auction Items"
-Various guest emcees throughout the evening
-Night of fellowship & building community
Football Fans: Don't Worry! Fr. Danny will be providing updates on the big game throughout the evening!
THE RESCUE PROJECT
IS COMING TO OLC! 
What is the Rescue Project?
Simply put, an experience of the Gospel surrounded by food, conversation and prayer.
The Rescue Project seeks to proclaim the gospel in a compelling and attractive way over eight weeks in a small group format. This experience is imbued with beauty, authentic humanity, and accompaniment. 
All are invited to join us for this exciting program! Click below for more information and to register. 
KNIGHTS OF COLUMBUS
FALL BREAKFAST
Sunday, September 17 | After BOTH Masses

All are welcome to join the
Knights of Columbus for a delicious Fall Breakfast in the Holy Family Center!
MEN OF OUR LADY MEETING –
YOU ARE INVITED!
Sunday, September 17 | 3:00 PM in the Seton Room

Attention all men of the parish! The Men of Our Lady are meeting this Sunday, September 17 to plan events for the coming year. All are welcome to attend as we look for ways to better serve the men of our parish and their families.
We hope to see you there!
CATHOLIC CHARITIES
PAINT A BOWL
You are receiving this message because you are a member Our Lady of Consolation Parish & School. If you do not wish to receive these messages please email us at